Media
Springpoint - A Culture of Wellness
Performance Health Systems conducted a 12-week trial focused on 60 men and women in their early 80's and studied the effects of using bioDensity and Power Plate on strength (force production), balance, and functional independence at Springpoint Senior Living facilities. The results were decidedly impressive and included:
Significant increases in force production
Increase of 47-48% for chest press
Increase of 50-51% for leg press
Increase of 22-38% for vertical lift
Remarkable improvements in static and dynamic balance
Improved leg strength; reducing fall risk and incidence
The results from the study serve as an opportunity for any hospital-based fitness facility addressing the needs of older individuals who experience reduced strength, balance, and functional independence, thereby diminishing quality of life and increasing societal and individual health care costs. Power Plate and bioDensity provide effective, safe and lifestyle accommodating interventions to minimize or reverse many common issues associated with aging.
March 15, 2018, Dr. Jason Conviser, Ph.D., FACSM and FMFA presented to over 400 fitness industry professionals at the International Wellness and Fitness conference in Shanghai China on his research with bio Density and type two diabetes and osteoporosis.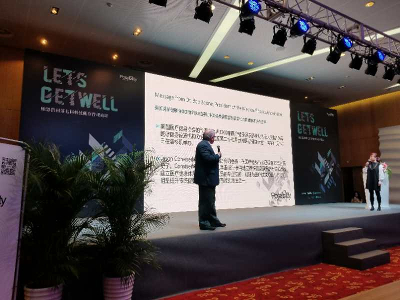 China currently has over 200 million diabetics and they are very interested in finding approaches to help diabetics control their A1c levels in a non-clinical setting.
Read the full article HERE
New Book: The Health and Wellness Professionals Guide to Medical Fitness Exercise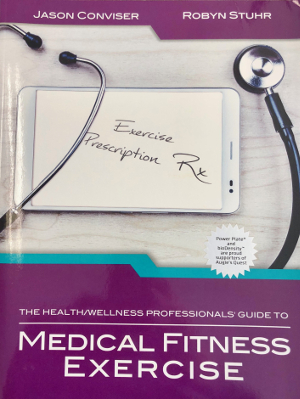 The Health and Wellness Professionals Guide to Medical Fitness Exercise, by Jason Conviser, Ph.D., FACSM and Robyn Stuhr, published by Healthy Learning Publishers in 2017 highlighted both Power Plate and Bio Density in chapters dealing with a non-pharmacological approach to osteoporosis and type 2 diabetes as well as improvements in numerous activities of dialing living.
Osteogenic Loading & bioDensity Lecture - Medical Wellness Association 2013
The science and understanding of Osteogenic Loading and the device that provides a safe application, bioDensity. Presented by Dr. Jason Conviser, and the inventor of the technology, Dr. John Jaquish.
Crain's Chicago Business | Can this exercise machine reverse osteoporosis?
bioDensity was featured today in a Crain's article "Can this exercise machine reverse osteoporosis?". The piece tells the story of Elly Laser who needed treatment for osteoporosis. Elly tried the standard regimen, oral biphosphates, but couldn't tolerate them. A yearly infusion of the medicine was prescribed, but Laser couldn't fathom injecting a biphosphate into her body. While searching for a non drug osteoporosis treatment, she found Ascend CHC's bioDensity clinic in her Streeterville neighborhood and began weekly bioDensity sessions. Ascend CEO Jason Conviser is so convinced that osteogenic loading works that he offers a money-back guarantee after one year.
After seven months of treatment, Elly's scans show her condition "has moved from osteoporosis, which could kill her, to osteopenia, which she can live with and even go tango dancing."
Read the full article HERE
bioDensity on Chicago's Fox-32
bioDensity was featured during the health segment of Chicago's Fox-32 Midday news show. The segment focused on the origin of bioDensity, and how Dr. John Jaquish developed the first device to treat his mother's osteoporosis. After reversing her condition, now bioDensity helps thousands of people worldwide.
Press Releases